Corporate Event
Waterfront International Gala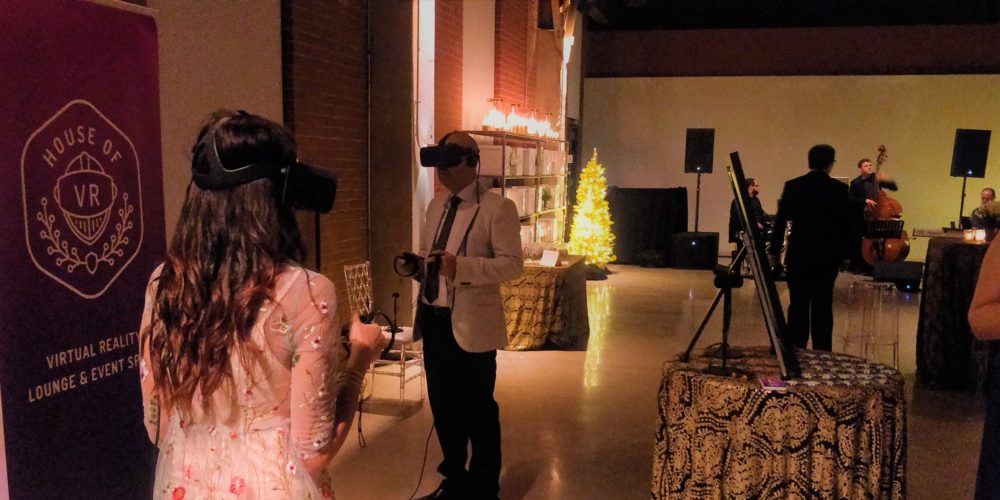 CLIENT PROFILE
Waterfront International is a Toronto based quantitative finance research firm specializing in developing computer based statistical trading strategies.
BRIEF
Waterfront international was hosting their annual holiday gala party and asked House of VR to provide fun and exciting VR activities for the night. Attendees were provided with a custom menu of experiences to choose from ranging from action games to 3D art creation experiences.
TECH AND SERVICES
House of VR provided two high end Oculus Rift systems set up for full room scale.
Experienced VR hosts guided people through the experiences.
VR space was designed to fit into the upscale aesthetic of the event.
RESULTS
VR was one of the highlight activities of the evening.
Over 100 attendees took part in the experiences to rave reviews.