Educational Workshops
Laurier University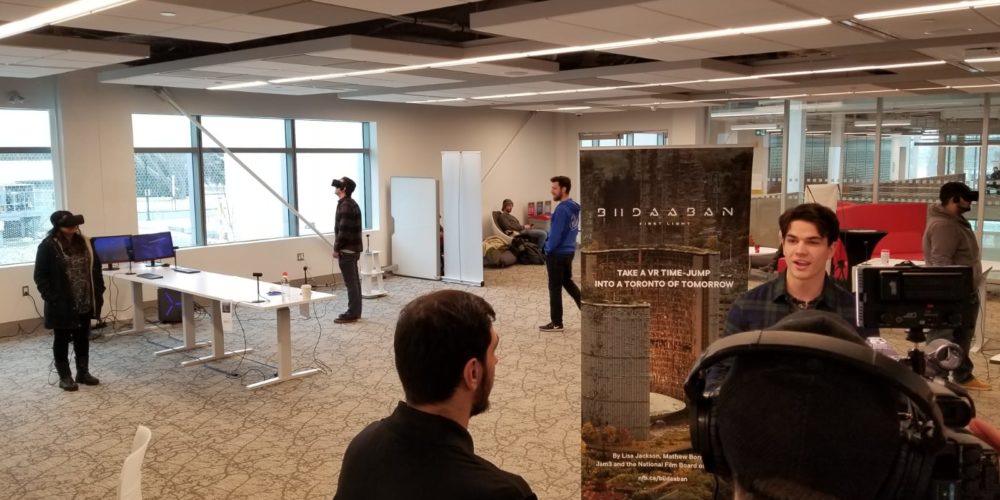 Following from the successful launch of Biidaaban: First Light at Nathan Phillips Square in Toronto, House of VR and the NFB (National Film Board) received a significant amount of interest in bringing the experience to various schools throughout Ontario.
One of our many successful university showings of Biidaaban was at Laurier University in which a two day event was held in the school's main entrance and lounge area.
BRIEF
House of VR was asked to bring Biidaaban: First Light to Laurier University in Brantford for a two day event leading up to a schedule speaking engagement by Lisa Jackson, the Anishnaabe director of Biidaaban.
TECH & SERVICES
Managed all tech set-up
Two VR hosts operated the experience
RESULTS
Over 350 visitors, including students and faculty staff got to experience the VR film over the course of two days.
Immersive learning experience was provided to students showcasing a new form of storytelling in Indigenous languages