VR Empathy
Biidaaban: NFB World Premiere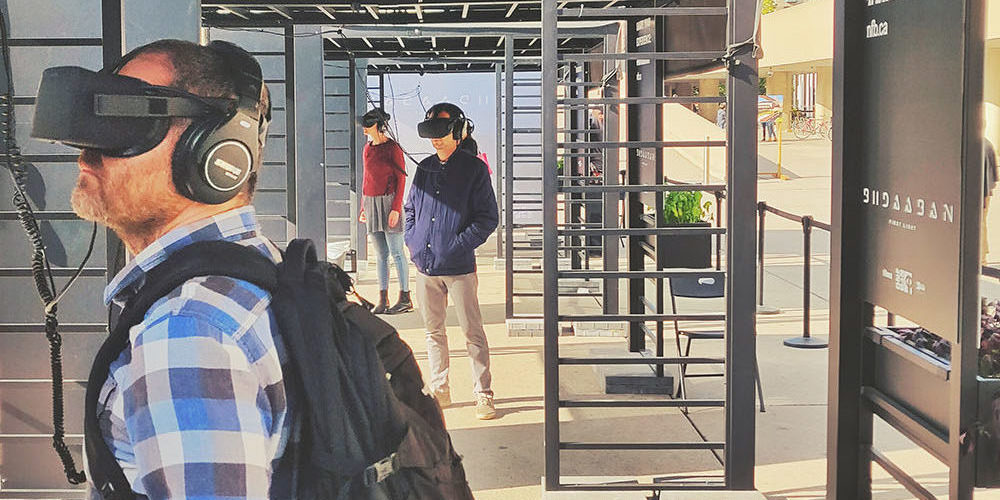 CLIENT PROFILE
The National Film Board of Canada (NFB), Canada's public film producer and distributor, creates social-issue documentaries, animations, and digital content, providing the world with a unique Canadian perspective.
It works in collaboration with filmmakers, digital media creators and co-producers in every region of Canada, with Indigenous and culturally diverse communities.
BRIEF
The NFB has produced a Virtual Reality experience called Biidaaaban: First Light that is rooted in the realm of INDIGENOUS FUTURISM, providing an interactive VR time-jump into a highly realistic—and radically different—Toronto of tomorrow.
As users explore this altered city now reclaimed by nature, they must think about their place in history and ultimately their role in the future.
SERVICES AND SOLUTIONS
Managed all aspects of VR setup and operational implementation.
Designed and operated the user experience.
Worked closely with client to optimize the experience.
24/7 technical support.
RESULTS
Over 2400 visitors were able to experience Biidaaban during the week long activation outdoors at Nathan Phillips Square
A mix of pre-booked visitors and walk-ins allowed the event to maximize the flow of viewings, ensuring that the VR units were in constant use over the week.
Following the success of the Nathan Phillips Square debut, Biidaaban has since been exhibited at a variety of government ministries, universities, and primary schools. If you are interested in booking a showing of Biidaaban at your institution or company, please get in touch today.